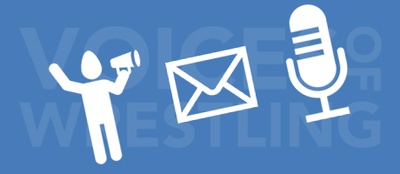 One of our most well received Patreon shows (
https://www.patreon.com/posts/joe-rich-matches-17480905
) is coming back — Joe and Rich Recommend Matches to Each Other.
Moving forward though, we want you guys to help us pick matches. Joe will select one match to send to me, I will select a match to send to him and then the third and final match will come from you. Please add any matches you would like to see us review and chat about in this thread. We will create a Twitter poll before the show to pick a single match. If you do list a match and can provide a YouTube/Vimeo/streaming service link, please do. It'll make it much easier for us to find and watch.
Let us know if you have any questions! For those not subscribed, this is going into our $5 Bonus Joe & Rich Patreon tier.